Graduate Stories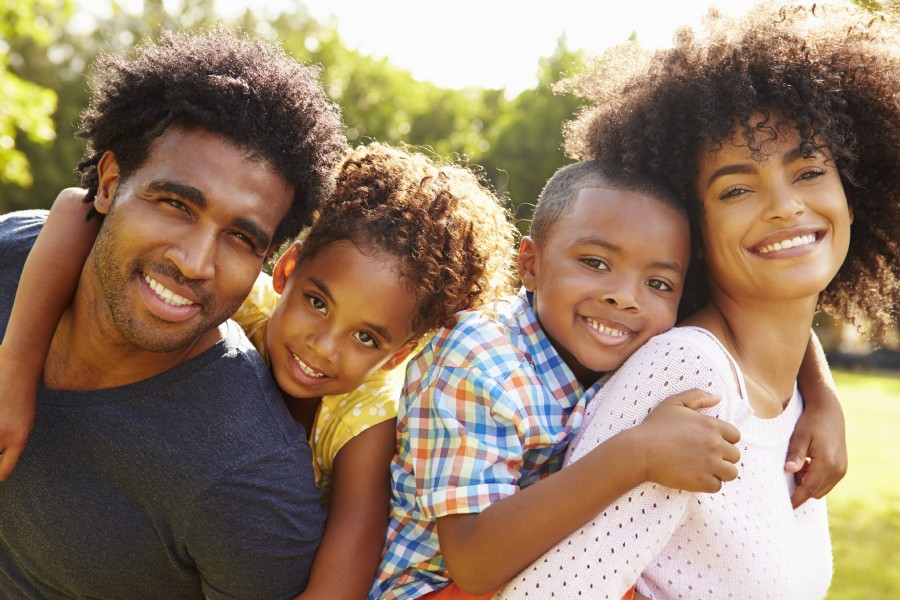 Ronald and Melanie moved into IOH after living in an extended-stay motel with their young son. Both were working full-time, but Ronald also started providing cleaning services on the side to supplement the family income. Eventually, he was able to quit his dead-end full time job and focus solely on building his cleaning business. With hard work and determination, Ronald now has 11 full-time employees (including two former IOH residents). At IOH, Ronald was able to transform into a successful businessman and a contributing member of society. He gives back by providing employment opportunities for homeless parents whenever possible.
Maria came to IOH after fleeing from domestic abuse in the middle of the night with her twin daughters and the clothes on their backs. Within a week of moving in, Maria was working three jobs. The other parents at IOH pitched in to look after the girls in the evenings while Maria virtually worked around the clock. Through IOH community partners, Maria received legal support for her divorce, the family participated in mental health counseling, and the girls benefited from inclusion in the local YMCA program. The family graduated from IOH with $17,800 in savings, the keys to their own home, and a firm foundation on which to build a new life.
Christine, John and their two daughters were struggling financially: Christine was in full-time nursing school and John had recently become a legalized citizen of the US and was having difficulty finding work. Once enrolled at IOH, Christine worked 12 hour days on Saturday and Sunday, went to school during the week, and John acquired two jobs. They left the program and purchased their first home, a two-bedroom condo near Chamblee Tucker. Since then, Christine graduated from nursing school and is employed by Grady Hospital. John worked his way up to a supervisor role in a manufacturing company and works part time at Home Depot. With strict budgeting discipline, they later purchased a more spacious home for their family and have kept the condo as a rental property.
Michael and Susan needed a chance to gain a different skill level in order to improve their family's circumstances. They were accepted into the IOH program while Michael was a student at GMI and Susan was studying medical billing. Both worked full-time during the day, went to school at night and raised their two school-age boys. Michael graduated and is employed by Northside Forsyth Hospital as a respiratory therapist. Susan started a home-based business that provides medical billing services for several local clinics. Through savings and determination, they saved enough to purchase a home in Snellville, where their new son was born. Their older boys continue to excel in school and the stable home environment.
Teri remembers watching TV sitcoms, thinking those serene scenes of 'family life' were only in fiction, or just completely out of reach for her and her girls. Although she was gainfully employed and a hard worker, a divorce led to an eviction on Teri's record and bad credit. She needed a chance to gain some traction and make a plan for the future. After being accepted into IOH, one night Teri found herself cooking dinner in the kitchen while one daughter did her homework, and the older daughter was at basketball practice. Teri suddenly realized that because of IOH, she and the girls were living that normal, stable family life she had dreamt about. Fast-forward two years: Teri graduated with $18,000 in savings and qualified for a home loan. She and her daughters – both honor roll students – now live in their very own townhouse in Norcross.
Lynda and Joe were devastated when their home burned to the ground. They had three beautiful children and many bills to pay. They were accepted into the IOH program and worked tirelessly to accumulate funds, always with the goal of being back in a private, family home. After 18 months, the family was approved for a mortgage for a spacious 4 bedroom home in Snellville. Lynda and Joe are back on their feet and their children are thriving in middle and high school.
Don't miss our Profiles of Hope series for more insight into the IOH community.